Virtual Education Resources
Are you an educator? The Historical Museum of Bay County now offers FREE virtual education programs for area schools!

These programs utilize Google Slides to teach Bay County history through informative texts, photos, videos, audio bits and YouTube links. Programs are designed for various age groups and can be adjusted and edited if needed by teachers. Optional exercises and activities are included in these programs. We can also work with you for custom programs specifically designed for your classroom or history topic.

For access to virtual programs or for more information contact Education Coordinator Sam Fitzpatrick at (989) 893-5733 or at:
samf@bchsmuseum.org
.
Programs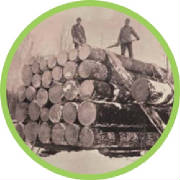 TITLE:
Joe Fournier and Saginaw Valley Logging
AGE RANGE: Elementary up to High School
This educational slideshow and following activities are aimed at students in elementary school through high school. The younger audiences can listen to the audio about what is on the slide, which has been placed in numerical order making them easy to follow. Photos and videos of the presenter are inserted into the slides to put a "face" to the voice recordings, and to give students perspective on their community. Topics here include the lumbering industry in the Saginaw Valley, its importance, and the role Bay City played with lumber mills and wood manufacturing. Included are maps and photos to aid in visuals. After lumbering, the next topic is the local legend of Joe Fournier—the real-life lumberjack from Bay City who's life and story helped to shape the tall tale of Paul Bunyan (yes, really!).
ACTIVITY EXAMPLE: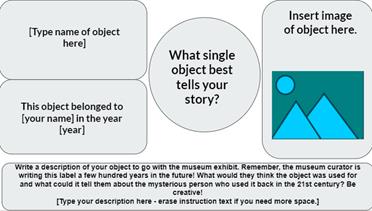 ---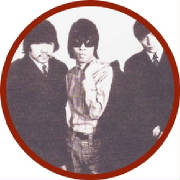 TITLE:
Four Exhibits from the BCHS
AGE RANGE: Middle School to High School
This tour and the following activities are mainly aimed at students in middle and high school. It contains photos, reading, maps, and YouTube videos. These four exhibits are taken directly from the gallery but expand upon. The displays highlight music history, STEM history, manufacturing history, and something most find to be truly bizarre and fun—Victorian hair wreaths!
---
TITLE: Future Exhibit 2320

AGE RANGE: All Ages

This activity is designed for all ages and meant for students to be as creative as possible. Sort of a play on words with our current exhibit "A Century of Preservation", "300 Years of Preservation" is a fun "what if?" scenario. Let's say over the course of 300 years the BCHS just kept updating our exhibit space all the way to the year 2320! While out on an archaeological dig, or maybe through a recent donation, BCHS staff may stumble across an artifact that they feel needs to be put on display at the museum. And that artifact once belonged you in our time!