---
Blog Articles
Drawing on the Past: Accolades to the American Soldiers of World War One (Columbia Gives to her Son the Accolade of the New Chivalry of Humanity by E. H. Blashfield)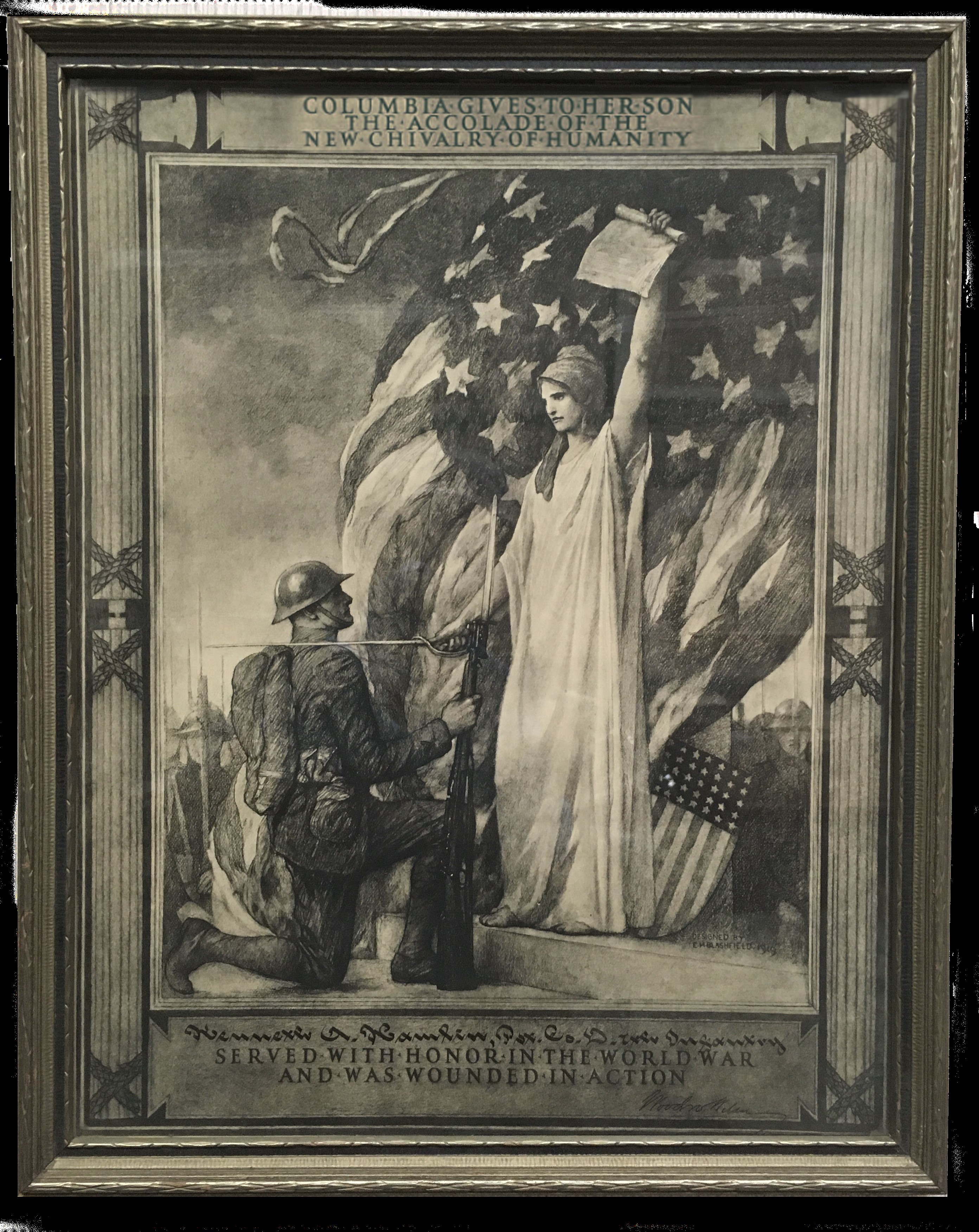 Image source: Bay County Historical Society
Columbia, Spirit of America

Beginning in the colonial days of the United States of America, as we now know it , the spirit of the Country was seen as something wild and "uncivilized". The Land was "New", "Undiscovered" and untamed; full of beauty, bounty and mystery. It was just being born, formed out of the rejection of Olde Europe and the quest for freedom and new beginnings. Out of the clash between an ancient and diverse people's culture and people from practically another world.

In those times the image for this new Spirit of the Nation was a goddess. Not a cantankerous Uncle Sam and before Lady Liberty, her name was Columbia - the rebellious Spirit of this new America. Conceived in poetry and named in close relation to Christopher Columbus, Columbia was a feminine counterpoint, the daughter of the Old and the mother of the New. Her image is the symbol for American ideals, her likeness similar to that of the Greek Goddess Athena or the heroic Lady Liberty of French imagination by Eugene Delacroix. Her image and name are repeated throughout US history in wartime imagery and iconography, and the name has been passed down in the Nation's Capital as well as our cinema and music companies. She lives in many works of art throughout history and in the minds & hearts of our predecessors.