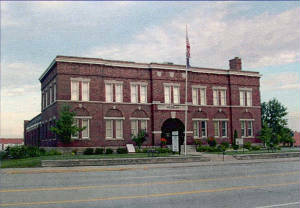 The mission of the Bay County Historical Society is to preserve the history of Bay County and to develop facilities and programs dedicated to the enhancement, enrichment and enjoyment of our community.
The Bay County Historical Society
&
The Historical Museum of Bay County
321 Washington Avenue ▪ Bay City, MI 48708
Exhibit Hours
Monday-Friday
10AM-5PM
Saturday
12PM-4PM
MUSEUM ADMISSION IS FREE EVERYDAY
Note: The Museum will be closed on Saturday, March 8th to allow our staff and volunteers to participate in Michigan History Day finals at the Delta College Planetarium, 100 Center Avenue.
Second Saturday will be held there at 1:00pm... join us!